5 factors affecting the life cycles of concrete structures



Engineering is shifting toward a life-cycle design philosophy, as encouraged not only in the industry but as endorsed by ASCE through its

Grand Challenge initiative (

https://www.asce.org/grand-challenge/). Understanding how degradation occurs is essential to quantify the life-cycle performance of structural systems. Although several factors affect the deterioration of concrete-and-steel structures, these are the

five factors

at the component and system levels:



1. Deterioration caused by carbonation:

A chemical reaction between carbon dioxide present in the air and cement hydration products, carbonation does not affect concrete's structural performance until it reaches the depth of rebar, when it begins to corrode the steel.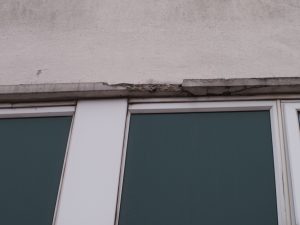 2. Deterioration caused by chloride:

Reinforced concrete structures such as bridge and marine piers deteriorate with time in chloride-rich environments because of corrosion of the reinforcing bars. Corrosion is initiated by chloride contamination if poor-quality concrete and/or an inadequate concrete cover is used in a structure.



3. Deterioration caused by chemicals:

Concrete in sulfate-containing environments must be resistant to sulfate attack to prevent cracking, spalling, increased permeability and strength loss. This can be caused when cement hydrates and chemically aggressive substances react and turn the hydrates into soluble substances.




4. Deterioration caused by alkali-aggregate reaction:

One of the main causes of the deterioration of highway concrete structures, alkali-aggregate reactions occur when concrete and silica-rich elements of the aggregate are exposed to water, forming an expansive gel. Internal pressure develops, which leads to cracking of the aggregate and paste matrix.






5. Deterioration caused by frost:

Caused by the expansion of frozen water in concrete, frost deteriorates concrete through freezing and thawing cycles over a long period of time. Typically, microcracking, scaling and pop-out occur at the concrete surfaces of structures subjected to frost attack, often as a result of poor quality concrete and/or aggregate.



Source:

"

Life-Cycle Design, Assessment, and Maintenance of Structures and Infrastructure Systems

," edited by Fabio Biondini and Dan M. Frangopol, American Society of Civil Engineers, 2019